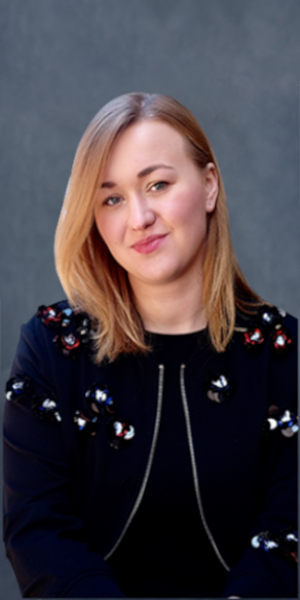 Area of Expertise
Intellectual Property. Contracts. Corporate Transactions. US Immigration Law.
Education
Anna Radke graduated with a Juris Doctor degree from the Benjamin N. Cardozo School of Law and with a LL.M. degree in Law, Technology and Entrepreneurship at Cornell University, New York. Earlier she obtained a degree in Fashion Merchandising management with minors in Economics and Italian from the Fashion Institute of Technology State University of New York (FIT). During her junior year at FIT she also studied abroad at Polimoda International Institute oF Design and Marketing in Florence, Italy.
Experience
Anna is an Attorney-at-Law admitted to practice in the State of New York. She has represented clients from the fashion, beauty, art, entertainment, media, tech and health industries while an attorney at Schlam, Stone & Dolan in New York and The Fashion Law Group in Los Angeles. She also interned at Dentons office in Warsaw, Poland as well as at Vogue in New York. Moreover she has lectured at the Fashion Institute of Technology (FIT), Benjamin N. Cardozo School of Law (Cardozo), School of the Art Institute of Chicago, London College of Fashion, Ulster University, University of Warsaw and University of Adam Mickiewicz in Poznan, Poland, among others. She further developed her interest in academia as a research assistant to Professor Guillermo Jimenez at FIT and to Professor Jeannie Suk Gersen at Harvard Law School as well as a teaching assistant to Professors Barbara Kolsun and Sherry Jeter at Cardozo. Her articles have been featured at such esteemed publications as Harper's Bazaar, Glamour, The Fashion Chronicles, Fashion Industry Law Blog and IP Legal Browser. At Radke Law she advises on international legal issues.
For more informations please visit: www.annaradke.com